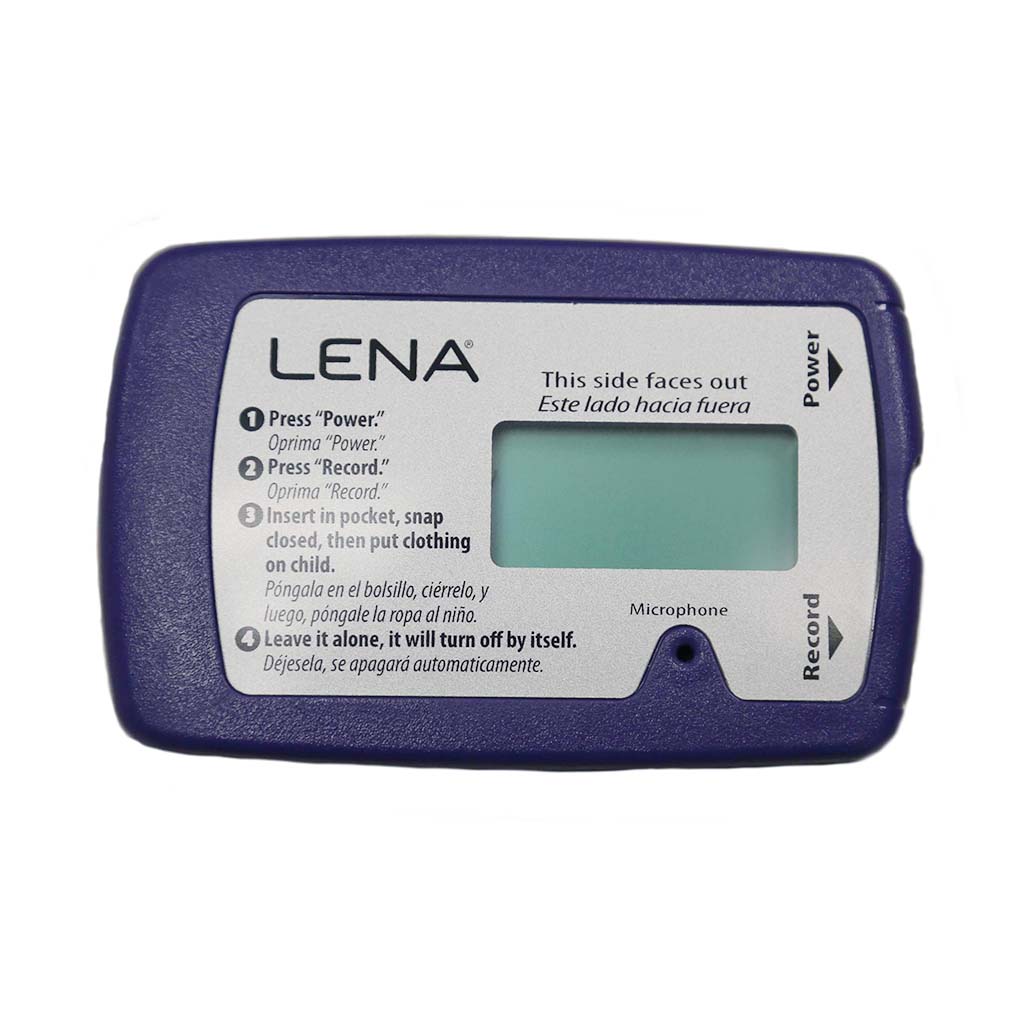 LENA device
Volume discount pricing is available when multiple LENA devices are ordered. The discounts are applicable on a per order basis. The price above reflects the total cost of the quantity selected.
International Customers: Please note the current shipping and handling calculation is an estimate. The amount charged to your credit card may be less once your order has been shipped. A receipt for the final charge will be forwarded to the email address provided.
1 to 9 LENA devices - $329 each
10 to 17 LENA devices - $279 each
18 to 24 LENA devices - $259 each
25 to 29 LENA devices - $229 each
30+ LENA devices - $219 each
The LENA device weighs just two ounces and captures up to 16 hours of audio. Combined with LENA language analysis software, LENA technology offers the world's only validated and automated measure of conversational turns.
Please note: The LENA device is for use only with LENA language analysis software. This "talk pedometer" technology is available exclusively through LENA's programs for parents and teachers and through our professional research tool.
Learn more about our programs and how to implement them here.