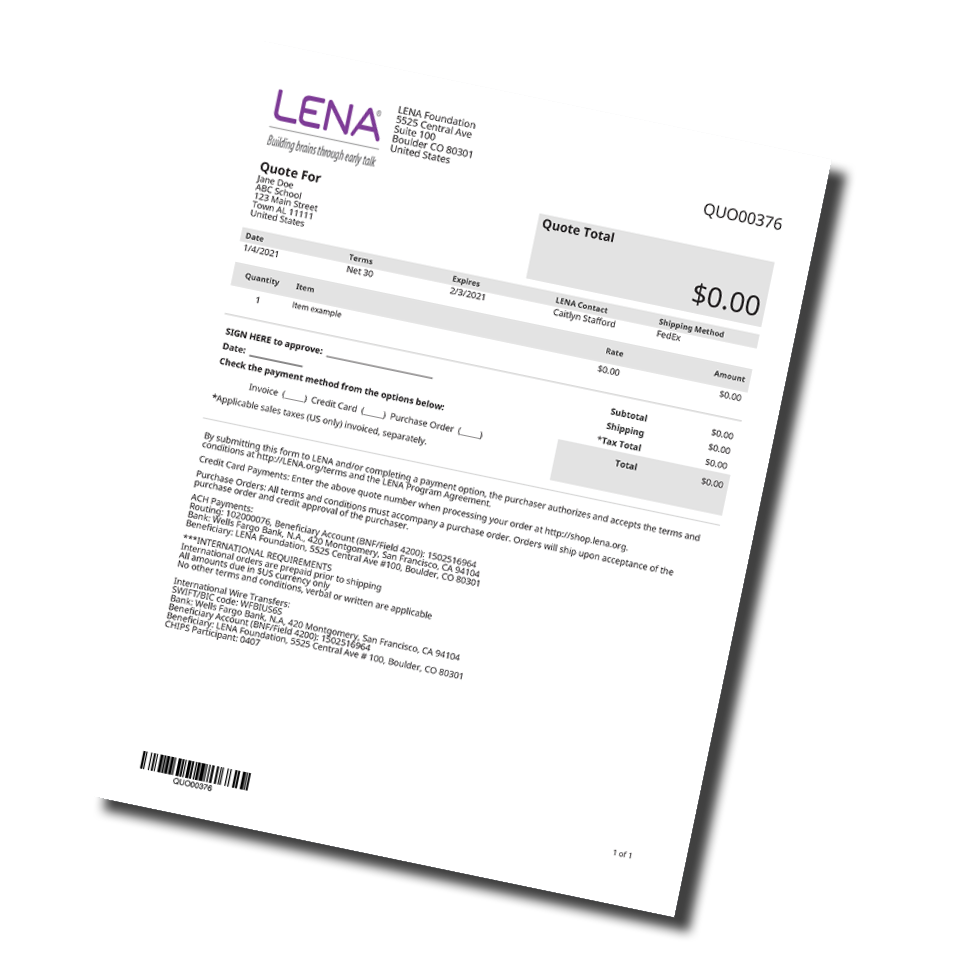 Purchase a quote
Please enter the following in the spaces provided:
The total quote amount
Your LENA Quote # (QUO-XXXXX)
Then click "add to cart" and you'll be taken to Checkout. Please note, the total price will also appear as the total quantity during checkout.
Important info:
The quote designates the shipping and handling charges and delivery method of your order. Your credit card will be authorized for the total amount and charged when the order is shipped.

ALL CHANGES AND REVISIONS TO THE QUOTE MUST BE COMPLETED PRIOR TO CHECKING OUT. PLEASE CONTACT CUSTOMER SERVICE BEFORE PROCEEDING.