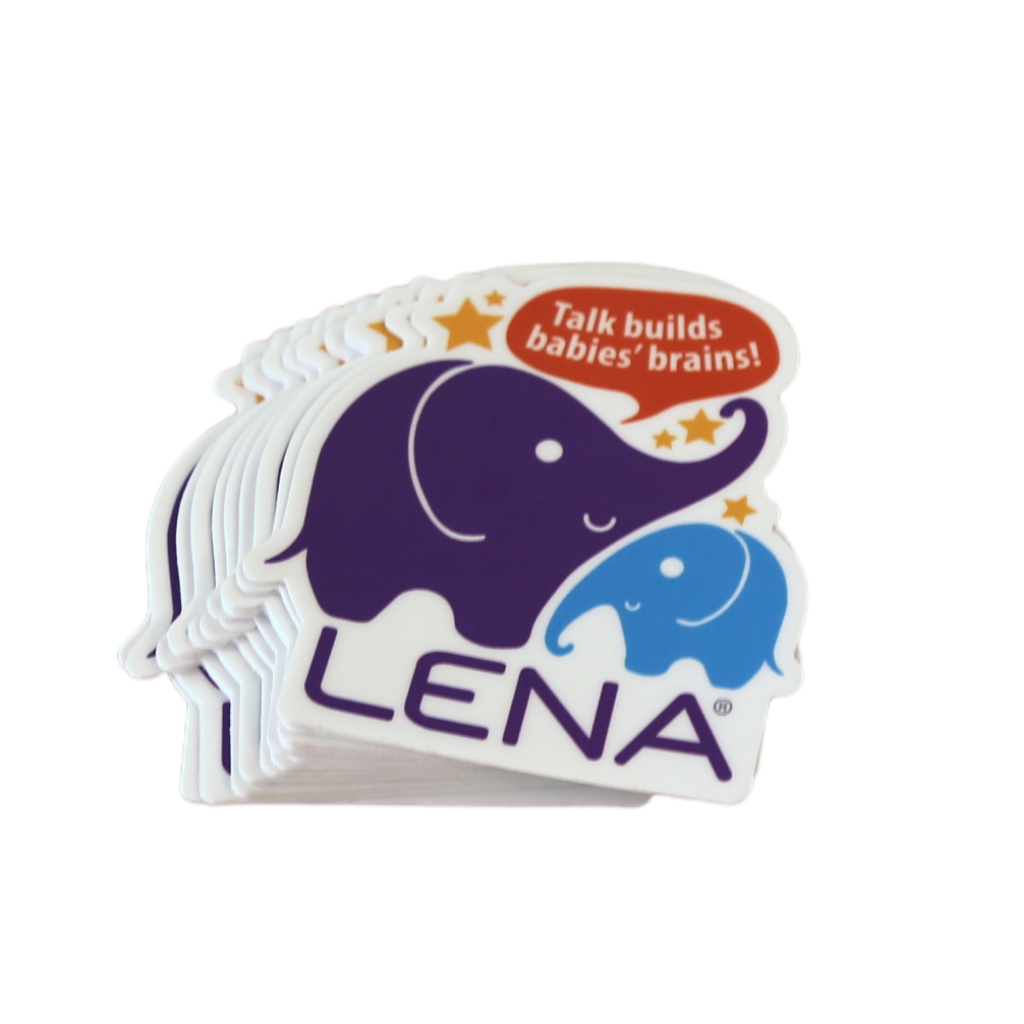 LENA Elephant Stickers (Pack of 50)
Apart from humans, elephants are one of the few species that can recognize the individual voices of hundreds of others of their kind. Family members, in particular, have an extensive vocal repertoire and an unusually large communication network. That's why they're LENA's unofficial mascot! 
This bundle of 50 cute elephant stickers can be used as a helpful tool for raising awareness of your LENA program or recruiting participants.