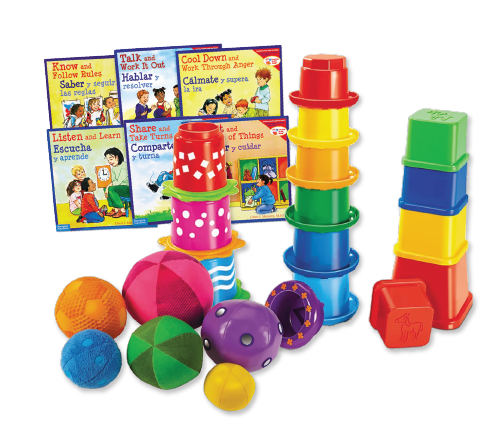 LENA Grow Lakeshore activity kits
What do stacking cups, photo cards, pattern beads, and bilingual books have in common? They can all be found in our new LENA Grow kits! Developed in partnership with Lakeshore®, each of the items is selected to help increase conversational turns (and boost early brain development) with infants, toddlers, and preschool-aged children.
Each kit is:
Bilingual English/Spanish.
Infant/toddler-safe and easy to clean. 
Open-ended to allow for multiple layers of engaging exploration.
Created to support interactive talk during each week of a LENA Grow sequence.