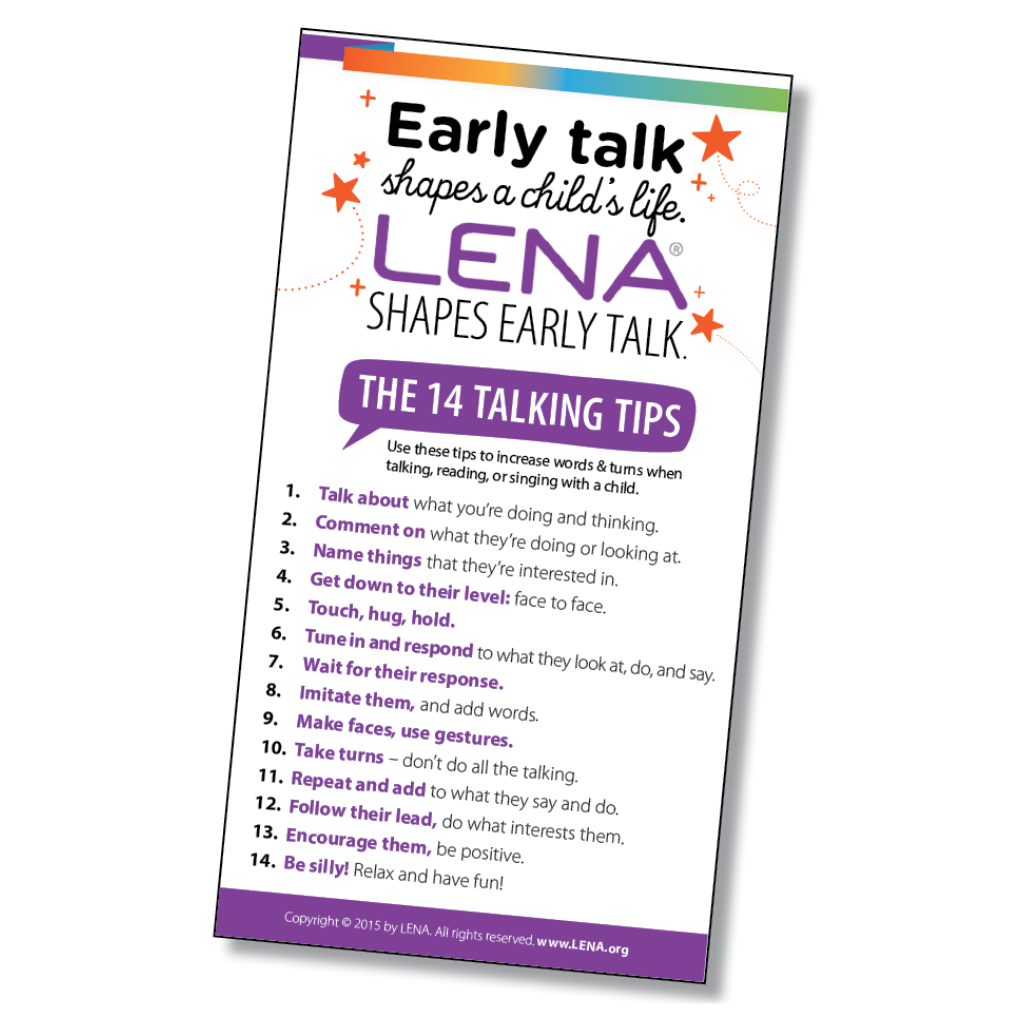 Talking Tips Postcards (Bundle of 50)
The 14 Talking Tips are evidence-based techniques for increasing early talk and a cornerstone of LENA programs. This bundle of 50 Talking Tips postcards can be used as a helpful tool for raising awareness of your program or recruiting participants. These postcards are printed on sturdy, recycled paper. 

Please note that the 14 Talking Tips are copyrighted content and reprinting or redistributing this information without permission is expressly prohibited.